THE ONE EYED MONSTER
Once upon a time, there was an evil monster who was always disturbing people in the kingdom.
In a town close by, lived a man who had one eye missing because of an occupational accident. The monster was always making fun of him saying: "Can you see me Mr. one eye? Hahaha!"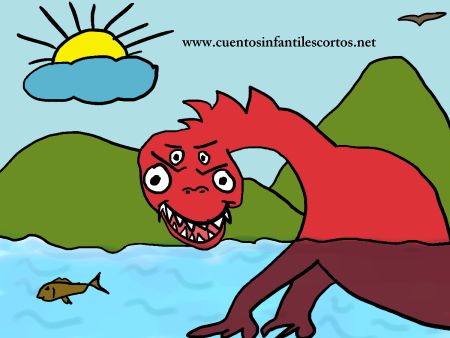 Then, one day the one eyed man waited for him to seek revenge. When the monster approached his house, the man threw a stone into one of his eyes which made the monster scream.
The evil monster lost his eye and became a one eyed monster. Then he understood how the man had felt every time he had made fun of him. That made him realise how evil he was with the citizens and so he changed his behavior.
He never disturbed his neighbours again, and began to help people when they needed it. The monster was not evil anymore and everybody loved him.
THE END
Share this short story for kids with your friends on Facebook, Google +, or Twitter with the buttons you'll find at the end of the story. Thank you! Stories for kids written by: www.shortstories.net (a pseudonym).