PAUL, THE BOY WHO USED TO MAKE LIFE EASIER FOR OTHERS
Short Story written by: Esperanza
I used to watch people's behavior when I was little. Who I most liked to watch were kids.
I liked to see when they were happy or sad, laughing or quiet. People´s reactions were never the same in similar situations, some people would laugh while others would not, and this aroused my curiosity.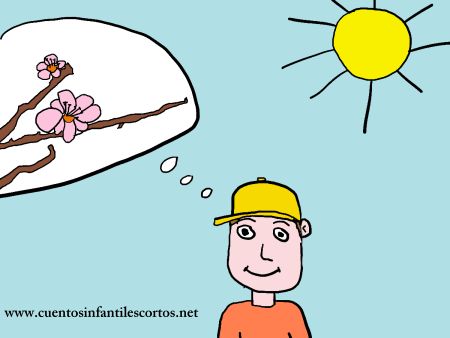 One day I saw a group of kids playing together, girls and boys, and I wanted to play too, So I went to them and asked one of the kids:
– "Hi, my name is Anna, I would like to play with you."
– "Hi Anna, I´m Paul, sure! Come and join us!"
He went to tell the rest that I was going to play too, and it didn´t take long for me to realise that Paul was a nice boy who liked to help others. Children used to feel safe and comfortable with him, and he had lots of friends. It was like… he made people happy.
That made me happy too. If somebody is happy, it makes other people happy.
I still watch children's behavior now that I´m old. They have the special gift of making people's life easier, like Paul.
THE END
Share this short story for kids with your friends on Facebook, Google +, or Twitter with the buttons you'll find at the end of the story. Thank you!