RAINBOW
Short Story written by: Lim Rixo (Colombia)
Once upon a time in a enchanted forest there lived lots of magic beings: Witches, fairies, goblins etc.
One happy day it started to rain and the goblins realised that the day had turned into a sad day. So they invented something to liven up the day during the rain.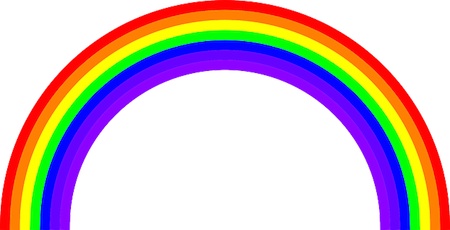 They asked the fairies to make a resistant colourful bow.  When a witch discovered their plan, she tried to destroy the bow, but the goblins and fairies were stronger than her and the witch ran away and never came back.
After this, the magic team continued with their plan. The birds hung the big colourful bow up in the sky. It looked beautiful and it was called: RAINBOW
The legend says that goblins have left a hat full of money under the rainbow to make it bright forever.
THE END
Share this short story for kids with your friends on Facebook, Google +, or Twitter with the buttons you'll find at the end of the story. Thank you!