THE ROBBER BEE
Once upon a time there was a swarm of bees and they all worked to make good honey.
One day, Bugy, the most rebellious bee in the hive, took the honey to eat it all by himself.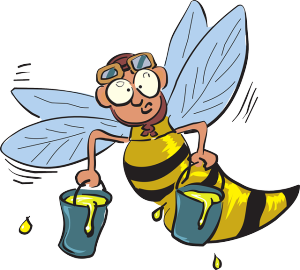 Suddenly the queen bee went into Bugy's room and caught him eating all the honey.