CIARA, THE FAIRY WITHOUT WINGS
New Short Story for Children written by: Anonymous.
Many years ago, there was a palace, and inside the palace was living a princess called Ciara. She was the prettiest sister, but she had one defect, she had no wings.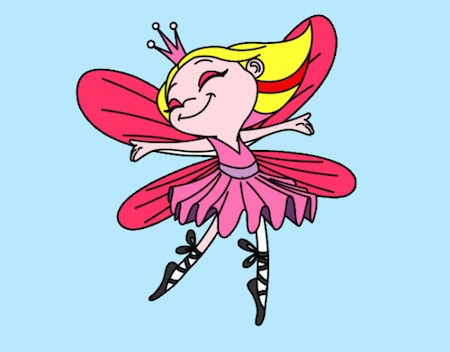 All her sisters had wings but her. She was very sad, besides she had no wings, her powers were too weak. She felt bad until took two big leaves, pasted them on her back and began to fly.
But her sisters were too mean to her, and they took their sister´s wings made of leaves when she was sleeping, and broke them.
When Ciara woke up the next day and asked her sisters:
– "Where are my wings?"
Turned around and saw the wings broken, started crying and the a fairy who did not have wings either appeared, and told her that she did not have to be sad because each one is special, and she had to love herself.
And that is the end of the story…
- Moral of the Short Story: Love yourself, have self confidence.
- Values of the short story: Happiness, self steem.
Share this short story for kids with your friends on Facebook, Google +, or Twitter with the buttons you'll find at the end of the story. Thank you!