ADELE JUST WANTS TO BE HAPPY
Short Story for Kids written by: Maria José Aparicio.
Adele was a small and lonely cloud. She had no friends and was not able of taking up water for some time, and of giving water either.
The other clouds did not want her being near, because she could not help them anymore, every time Adele tried to reach them the rest became so angry causing a big storm.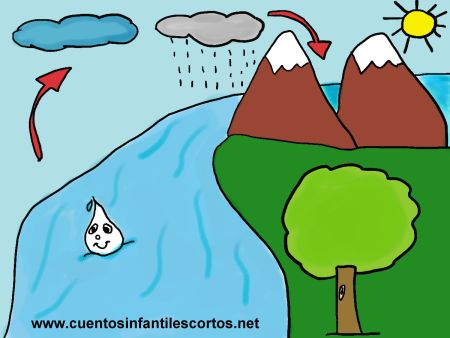 Vince, the wind, did not want to move her from one place to another, because did not want to waste his strengths with such a scrawny cloud.
She was always at the same place without moving, what annoyed Julius the sun, besides that she was covering the bald mountains.