ELISABETH THE STAR
Short Story written by: Emilia, Chile (8 years old)
There was a star called Elisabeth who had three friends called, Jenny, Josephine and Julie.
One day the four stars went to the Space Shopping Centre to buy some cool galactic clothes when suddenly…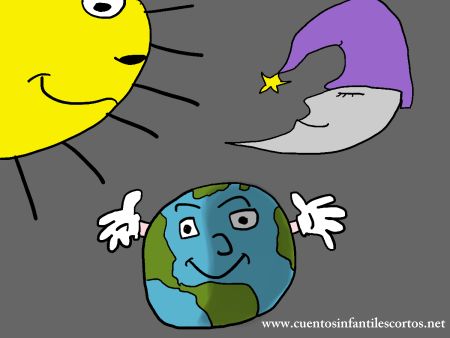 …the floor started trembling and the shopping centre began to spin and the stars flew around throughout Space until finally there appeared one special planet; Planet Earth
When they recovered from their dizziness they looked at each other and realised that they had turned into beautiful girls.
They were very happy living on Earth. One day the girls met a family that couldn´t have kids and were adopted by them, and lived happily ever after.
THE END
Share this short story for kids with your friends on Facebook, Google +, or Twitter with the buttons you'll find at the end of the story. Thank you!