THE COUNTRY OF GAMES
Short Story written by: Ana
Helen is always talking to her friend, an angel. If somebody comes, he disappears, then appears again and they play and have fun together.
One day her friend the angel invited her to visit the country of games, a magic and special place very far away, only kids who love playing could go there.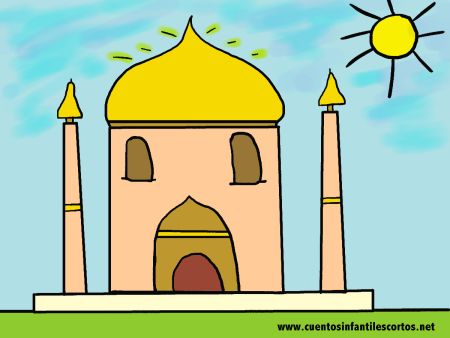 They crossed clouds, roads and forests to arrive. Once she saw a big colourful castle Helen knew they were arriving to the country of games.
Before going in she looked around the outside of the castle. There were lots of people sitting quiet and alone around the castle.
"People who forget to play become sad" – said the angel.
This saddened Helen, who decided to go back home and teach those who weren´t playing and having fun any more to play.
Now, even adults always save some time for playing so they can go back to childhood, and children… well, children are always children and love playing at all times.
THE END
Share this short story for kids with your friends on Facebook, Google +, or Twitter with the buttons you'll find at the end of the story. Thank you!