FLORENCE THE SNAIL
Short Story for kids written by: Ruben Araya.
There was a snail who really loved playing the ball with his friends Fray and Peter. They used to go to the park in the valley. A very beautiful place. But Florence was a bit sloppy with his own stuff and toys.
One day after playing, went back home without thinking about the ball. When arrived home realized that had lost it, and told his mom. She told him not to be careless with his toys and he promised not to do it again.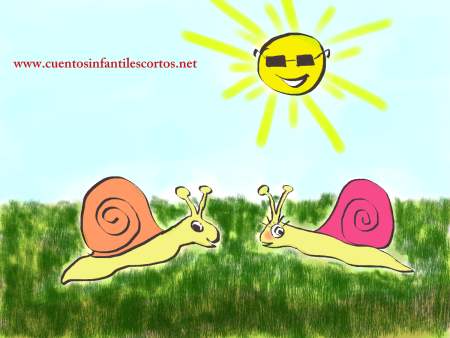 Went back to the park and asked Peter if he had seen a ball, he said yes, actually he had it because had found it behind a tree; so gave it to him in that moment.