THE NEW DRESS
Short Stories for kids written by: Franca Gordillo.
This story begins in a little town in southern Italy, where the only way of life is to cultivate the small parcels of land that have been inherited from generation to generation.
This is the story of a peasant family, in which Anthony and Natalie, are the parents of Joan, Peter, Mary, Rose and Mimi.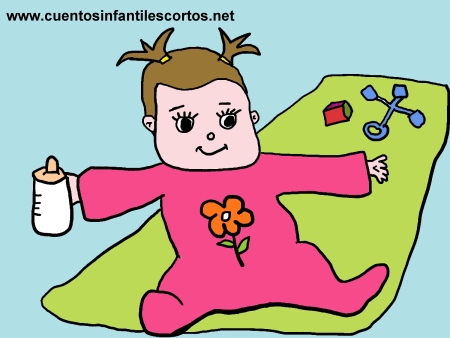 It wasn´t easy to live there, because the Second World War had finished not long ago and so they all had to work hard, without exception, to cultivate land made up more of stones than productive soil, so they had to work even harder.
But they were united, and were able to turn their arid land into fertile land, and thanks to the harvest were also able to feed their family, live an honest life with dignity albeit without any luxuries.
One day, while they were doing their daily hard work, they got some suprising news, there was a new heir on the way.
The news created many expectations, but the biggest expectation was Peter´s because he was the only boy who wanted to have a "little brother".
Time passed, and the expected baby was born, but it was not a boy but a girl.
Peter´s disappointment was so deep that hev could not hide it. But Natalie, using her mum´s wisdom, that you can't get everything you may want from nothing, comforted him saying:
– "Son, you have to be happy with your new sister, and if you are, I will let you name her".
Peter felt so proud and came to his senses. And so, in this way, Phoebe was born (also the name of Peter´s girlfriend).
Phoebe began her life surrounded by nature and her family. She went to the fields every day and working with the others she was happy, had no worries and being always attentive was able to take care of all of them.
But the little girl had had a special problem since she was very young, she didn´t like wearing the same clothes two days in a row and there was no way to comfort her. It was incredible to see how she saw everything around her as so small and how she cried when she did not like something.
So, Natalie intervened again, she didn´t talk too much but she acted with wisdom. Would you like to know what Natalie did?
…She took off Phoebe's dress, and nervously turned away to hide what she was doing. Then she turned the dress inside-out, and looking back at the girl said:
– "Look! I've just got you a new dress!
And the 3 year old girl being so innocent, wore her new dress very happily.
THE END
Moral of the Short Story: There is no need to have many things. To value what you have is what matters. Besides, you don´t need many things to be happy if you have love.
Values of the Short Story: Love, understanding, Effort.
Share this short story for kids with your friends on Facebook, Google +, or Twitter with the buttons you'll find at the end of the story. Thank you!