PLAYING HIDE AND SEEK
Short Story written by: Valepaz
There was a girl called Claudia who lived with her mother Karen and her brother Sam.
One day, she went to play with her friends Charlotte and Anna and their parents advised them not to be late for dinner.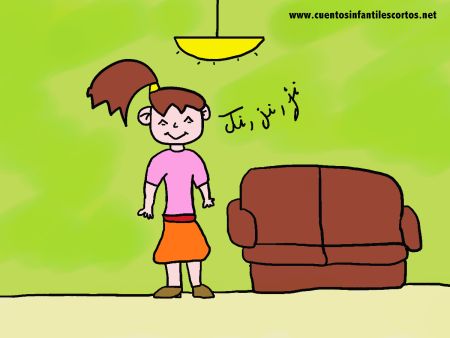 The three friends began to play hide and seek, and were enjoying it so much that they forgot the time.
It was time to go home but Claudia didn't appear.
Her friends were worried, because they had finished playing a while ago and Claudia hadn't come out of hiding yet.
Suddenly something moved behind a tree. It was Claudia just sitting there.
Charlotte and Anna were very happy and they all arrived home on time.
THE END
Share this short story for kids with your friends on Facebook, Google +, or Twitter with the buttons you'll find at the end of the story. Thank you!