THE PRINCESS'S SECRET LOVE
Short Story written by: Maria Gracia Urdaneta y Elianny Maria Villalobos
There was a beautiful princess who one day met a boy in her village. The problem was that the boy's reputation was a bad one, and the King, father of the princess, didn´t like him at all.
But the princess didn´t believe the rumors about the boy and started dating him behind the backs of the people and of her father.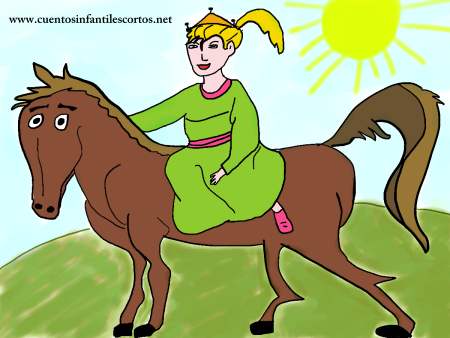 As time passed, the people in the village noticed that something was going on between the two of them, and rumours spread.
The King heard that his daughter was dating this boy and, when she confirmed the rumours the King became furious:
– "I can´t believe you have betrayed me!"
– "I am really sorry, but I love him, and he is so nice to me." – said the princess, before running to her room.
The princess was crying in her room when her father came in:
– "I´m sorry my child, you are right. If you love him and he loves you I should be happy enough, I just don´t want you to be hurt." – and he added – "I just want the best for you."
The princess understood her father and forgave him.
After a few years, the princess and her boyfriend got married and the King and her daughter´s husband became very close friends.
THE END
Share this short story for kids with your friends on Facebook, Google +, or Twitter with the buttons you'll find at the end of the story. Thank you!