RESPECT TEACHERS
Short Story for Kids written by: Valeria Sofia Carrero Vargas.
Once upon a time there was a child who really loved studying, but one day, his teacher scolded him because he had been late to school.
The next day, Charlie was late again, and the teacher advised him that could not happen again, and that she was going to talk with his parents. Charlie stayed quiet.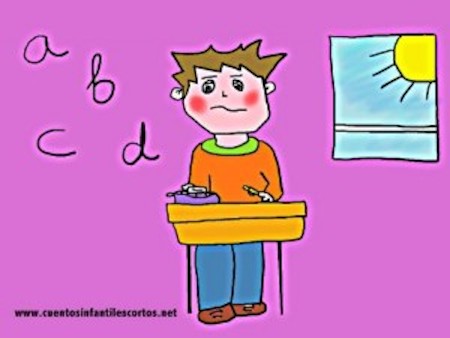 The next morning, the kid arrived on time to school, but the teacher told him that his homework were bad, that he had to pay attention in class when she was explaining and encouraged him to ask her any doubt.
Charlie had no patience, did not like what the teacher was saying to him, so stood up from his chair, took all his stuff, and left the class complaining to the teacher.
When he arrived home, told everything to his parents. They talked to Charlie, told him that the teacher only wanted his good, that she was very good and wanted him getting good marks.
The boy felt sorry of what he had done, and asked forgiveness to the teacher the next day, promised not to do it again, because he had had a bad behavior.
The misunderstanding was forgotten, Charlie went always very happy to school and lived happily forever.
And that is the end of the story…
Moral of the Short Story: respect your teachers, because they are adults and deserve respect.
Values of the Short Story: respect, tolerance.
Share this short story for kids with your friends on Facebook, Google +, or Twitter with the buttons you'll find at the end of the story. Thank you!