THE HORSE AND THE BIRD
Short Story written by: Pia Francisca Zuñiga
There was a bird and a horse who were very good friends until one day they had an argument:
– "I am luckier than you because I´m free and you have an owner" – said the bird.
The horse didn´t like that at all and replied: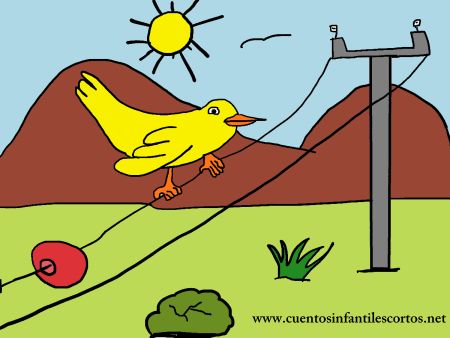 – "I´m taller and bigger than you, so I shouldn´t be your friend."
The bird left the place really angry, and the horse felt very bad.
After some days, the horse felt very sad, as he wanted his friend the bird to forgive him and at the same time the bird thought the same.
So, he went to the horse and said:
– "I am really sorry, I didn´t want to hurt you. You are my friend and I should not be mean to you"
– "I am sorry too. I was angry, that´s why I said that." said the horse.
The two friends made peace and were friends forever.
THE END
Share this short story for kids with your friends on Facebook, Google +, or Twitter with the buttons you'll find at the end of the story. Thank you!