EVERLAND PRINCESS
New Short Story for Kids written by: Karenciro.
Once upon a time there was a very pretty and young princess, who wanted to marry the prince of her dreams.
One day she secretly travelled to Everland to see the prince she had always dreamed about, but met a powerful witch called Evelyn on the way.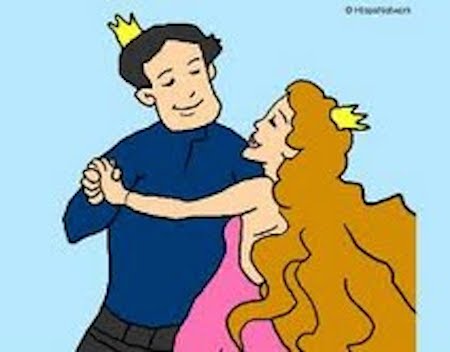 The witch wanted to change places with the princess and even to look like her and this she finally did. The witch left looking exactly like the princess who was in love with the prince. The princess now looked like the witch but still had the dream of visiting the prince.
When the princess arrived in Everland, the witch was already there with the prince.
The princess wanted to show him that she was the real princess but the prince did not trust her. He asked the witch to marry him and the witch accepted quickly.
One day before the wedding, the prince saw the witch casting spells and so decided to send her into exile, but as the witch was so powerful she bewitched him.
The princess was so sad when saw him bewitched that she started crying. One of her tears dripped onto the prince´s body and he woke up immediately.
The witch was so tired of fighting for the land that she gave up, and the princess turned back into a real princess again with her beautiful looks.
The prince realized what had happened, and asked the princess to marry him. They got married the next day and lived happily together and went on to have many beautiful babies.
Share this short story for kids with your friends on Facebook, Google +, or Twitter with the buttons you'll find at the end of the story. Thank you!