NAUGHTY DUSTIN
Short Story written by: Amy Melissa Ayluardo
Once upon a time there was a badly brought up kid who never obeyed his mother. One day, his mother was ironing his clothes and asked him to stand back, but he ignored her and ended up burning himself with the iron.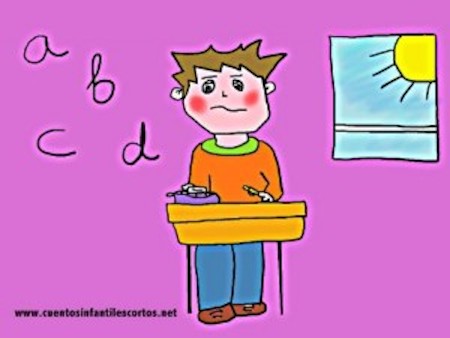 The next day, he went to the school and his teacher was boiling water. She asked Dustin to step away from the water but he ignored her and burned himself in the same place he had been burned the day before.
The teacher talked later to Dustin to make him understand that he has to obey his teachers and his parents because they do everything for his sake.
The boy learnt his lesson and from that moment, he listens to the advice that his elders give him. This is how nothing bad has ever happened to him again, and so he is very happy.
THE END
Share this short story for kids with your friends on Facebook, Google +, or Twitter with the buttons you'll find at the end of the story. Thank you!