THE SLOVENIAN FOOTBALLER
New Short Story written by: Anonymous.
A sixteen months kid´s ability is causing a stir in Europe. The Manchester United from England, wanted to sign him up.
The kid is called Matjaz Kranec and is from the Slovenian city called Maribor.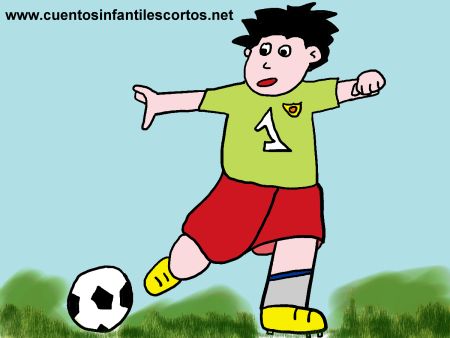 The world is new for Matjaz, like for any other new kid. He has been reared with football since small, he could hold and throw balls with his hands with only six months old.
His father used to take him to the field every day to train, and nowadays, with only one year and four months old, can hit a ball very strong with his left foot.
The little became very famous, and now, one of the best football club of the world, The Manchester United, from England, wants him.
English press visited him at home, interviewed his father to discover what kind of things can the baby do, when they interview was over, invited them to go to England to live.
There, they found a job for the father, and took the kid to train with the young divisions of the Manchester United.
Thanks to all of these, the kid is so successful, and his parents earn lots of money. But the most important is that they all live very happy in England, and are so glad that the kid has such a gift which enjoys every day.
And that is the end of the story…
Share this short story for kids with your friends on Facebook, Google +, or Twitter with the buttons you'll find at the end of the story. Thank you!