THE SPIDER, THE ANT AND THE FLOWER
Short Story written by: Ceciijorgesofi
Pipi the ant, Spidy the spider and Fleur the butterfly are Rose Mary the flower's, friends from the other side of the garden. The spider was making a spider web, dragging his threads from flower to flower. Pipi, the ant was sitting on the flowers´ leaves drinking some water, but he drank so fast that something unexpected happened, he wet himself. His pee turned into water and watered the plant, and the plant grew up high like her friend the sunflower.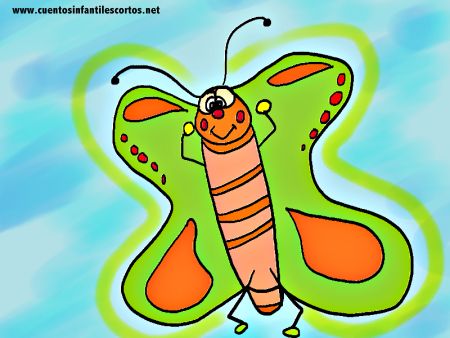 Meanwhile, the flower allowed the butterfly to eat some of her pollen to feed her butterfly friends. The butterfly and the ant gripped a thread made by Spidy the spider so they wouldn't fall off the flower.
Later, the ant, the butterfly and the spider then played together on the spider's web. The ant put on skis so as not to get stuck to the spider web, and so later would be able to play with the flower too. The butterfly also put on skis and a red cap to protect her antennas.
There were lots of mosquitos stuck on the spider's web because they had flown by so fast that they hadn't seen it – And that´s the reason why the spider´s guests had something to eat at tea time.
THE END
Share this short story for kids with your friends on Facebook, Google +, or Twitter with the buttons you'll find at the end of the story. Thank you!