SINGING WHILE BRUSHING YOUR TEETH
John liked to sing while brushing his teeth before going to bed. It was a funny hobby except that the mirror always got so dirty with toothpaste.
One day, his mother, who was tired of cleaning the mirror every day said: "I am done! Don´t sing while brushing your teeth anymore!"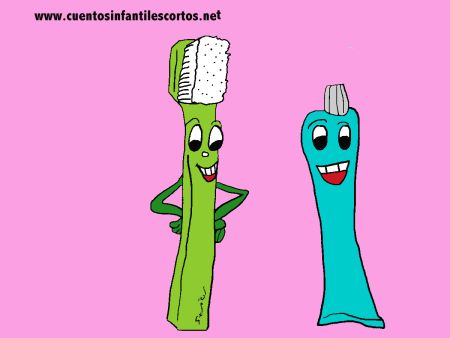 At first, John was fed up, but then he realised his mother was right, and decided not to sing anymore when he had toothpaste in his mouth. Instead he sang before and after brushing his teeth.
His mum was very happy not to have to clean the mirror every day, and John learnt that it was best not to create extra work for his parents.
THE END
Share this short story for kids with your friends on Facebook, Google +, or Twitter with the buttons you'll find at the end of the story. Thank you! Stories for kids written by: www.shortstories.net (a pseudonym).