THE PRINCESS AND THE MAGIC FEATHER
Short Story for Kids written by:Katty Herrera.
ONCE UPON A TIME…
There was a princess living in a castle; the princess was called Evelyn, she loved to play with dolls and pillow fights.
One day she wanted to play with her sisters, Isabella and Susanne; but that day they were punished.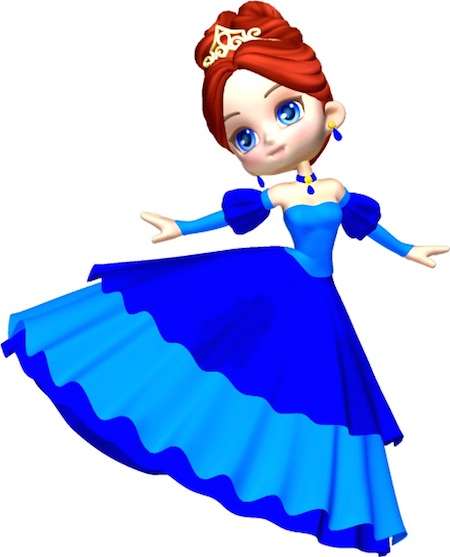 Her parents claimed Evelyn that she could play with her sisters the next day, but the next morning, her sisters had to travel urgently and it will take them a month to come back.
After two weeks, a new family moved into her neighborhood; they went to welcome them, and Evelyn became friend of the girl living beside them, called Jasmine.
One day, they were having a pillow fight when suddenly a blue feather came out of one of the pillows. They shaked it and brilliant sparks appeared. Jasmine said:
– "Evelyn, It seems to be a magic feather".
-"Where can we check if it´s magic or not?".
-"Over that flower!" – Said Jasmine pointing to a withered flower.
They approached the flower, Evelyn shaked the feather aiming the flower and suddenly, the flower began to raise, the leaves became beautiful, it was the most beautiful flower they had ever seen.
Isabella a Susanne came after a month. Evelyn and Jasmine told them absolutely everything, and they all became best friends after a few weeks, known as "Nature stars".
THE END
Share this short story for kids with your friends on Facebook, Google +, or Twitter with the buttons you'll find at the end of the story. Thank you!