STORM TALE
Short Story for kids written by: Miguel Angel Motta.
Once upon a time…
There was a boy called John who really loved going to the beach. One day he went with all his family to spend the day on a beach nearby.
He enjoyed playing on the sand and in the water so much  and was very happy to be there that day.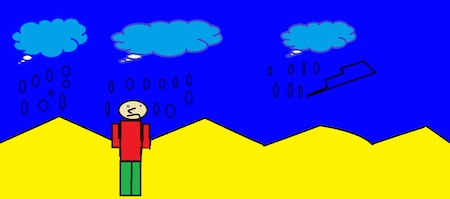 He was so happy that he could not stop smiling, rolling around in the sand and splashing around in the water, jumping and laughing without pause.