JOSH´S GRANDPA
Short Story written by: Isidora Trigo
Josh used to visit his grandfather every morning before going to school. His grandpa, who lived with Josh´s aunt, woke up very happy every morning knowing that Josh was coming to visit him.
One day Josh didn´t appear and his grandfather was very sad. He didn´t understand why, but waited until the next day.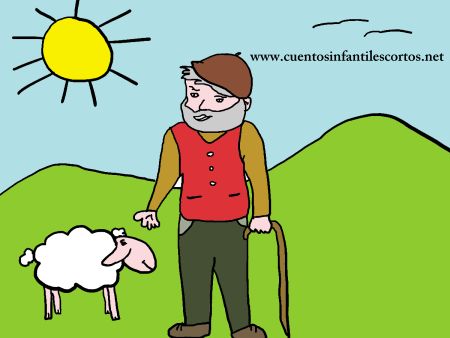 The next day Josh didn´t come either, and the old man decided to go to Josh´s house to see what was going on.
When he arrived he found the house empty. Nobody was in there and he started to cry.
On his way back home he couldn´t imagine what he was going to find, Josh was there waiting for him.
– "Oh, I thought you were gone!" – said his grandfather
– "I would never leave you!" – Said Josh.
The kid explained to his grandfather that they had moved to another house and his family wanted him to live with them.
His grandfather accepted the offer and lived with his grandson happily forever.
THE END
Share this short story for kids with your friends on Facebook, Google +, or Twitter with the buttons you'll find at the end of the story. Thank you!