MY DREAM IS GONE
Short Story written by: Valeria Neme (Argentina)
I woke up one morning and my dream was gone.
I called out to my mum shouting, who came very quickly, and I told her about my adventures in my dream, that I had seen a rainbow and that I flew a kite with my friends.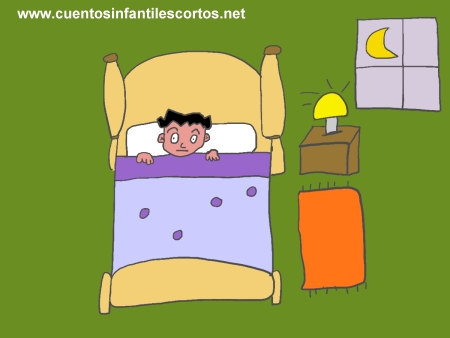 But now, no matter how I tried closing my eyes and going back to sleep,  I couldn´t go back there, it was impossible. 
Mum told me that we can´t go back to our dreams, but we can live them in our imaginations.
So I had an idea, I asked my father for a notebook to draw my dreams. From then on, every morning, I made my dreams illustrations.
Mermaids, pirates, princesses, an ogre, my brother… lots of different characters were drawn in my notebook.
And now my dreams are always in my mind.
THE END
Share this short story for kids with your friends on Facebook, Google +, or Twitter with the buttons you'll find at the end of the story. Thank you!