GEORGE AND HIS LITTLE BABY SISTER
My name is George, and I'm going to tell you a story that happened last year just after my birthday. For a few months, I had noticed that mum and dad were acting differently towards me – they weren't paying me so much attention.
My parents were very happy; they laughed a lot, and even my father, who is quite serious, wouldn't stop cracking jokes to everyone. I just couldn't understand why they were behaving so differently. Maybe it had to do with my mum's growing tummy…
One day at breakfast, they said to me: "George, we've got some good news for you; you're going to have a little sister!"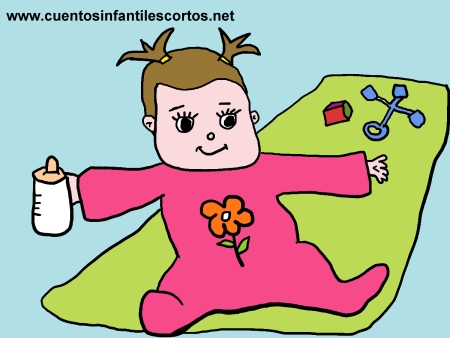 "A little sister? So… that's what's wrong with you!" I said.
"What do you mean?" Dad asked.
"Well, you've been ignoring me because you're going to have another baby!" I said.