STORY OF THE LITTLE TOAD
Short Story written by: Auristela Hernández Bont
In my garden lives a little toad. He is small, paunchy, playful and lively. He jumps happily when it rains and when there is no daylight he sings a sweet melody from his big, wide mouth.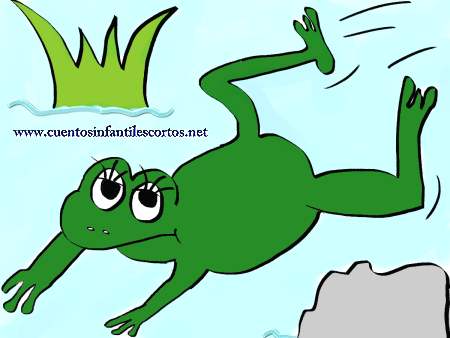 He dresses in a suit when he visits his love in the pond. She is a cute female toad who he met one day whilst jumping on a branch in my sunny garden.
My cute lively Toad now jumps happily in the pond with his sweet love.
THE END
Share this short story for kids with your friends on Facebook, Google +, or Twitter with the buttons you'll find at the end of the story. Thank you!