THE CLOUD AND THE WIND
Claudia the cloud was feeling very happy because she was out with her friend the sun. It was a beautiful day and the birds were singing their hearts out.
Suddenly, the wind began to blow and the poor little Claudia couldn't stop moving about, for the wind was pushing her from side to side.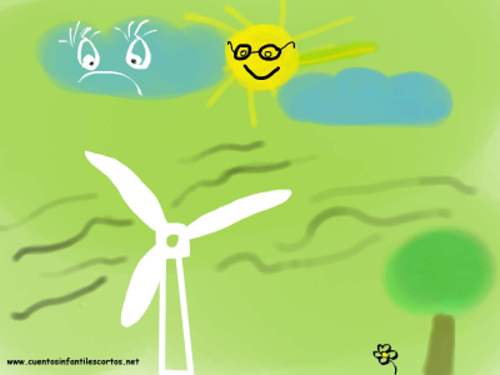 Then Claudia shouted at the wind: "Why are you blowing so strongly?"
And the wind answered:
"Because I have to help the seeds of the plants to travel from one place to another so that new plants can grow. And it's because of me that the windmills can move and the humans can get their electricity".
And that was how Claudia the cloud understood thateven though she couldn't stay still for the time being, it was to help other people.
THE END