GLORIA'S DREAM
Short Story written by: Gloria Serrano
There was a very nice girl called Gloria who was very sad because everybody in her class had a dream and she didn´t.
One day she went to sit in the shade of a tree in front of a beautiful lake, to think and think about what her dream could be. But she couldn´t think of one.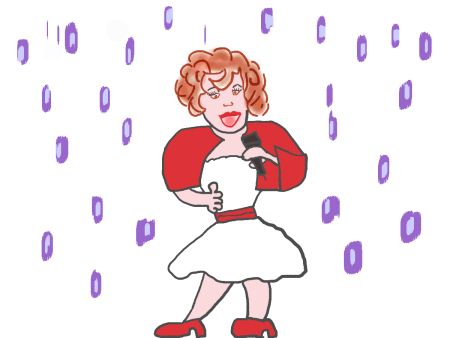 So she went home very sad. Her mum talked to her about it saying:
– "Don´t worry, your dream will come at the right moment."
– "But what can I do to find my dream?" – asked Gloria desperately.
– "Just have patience."
It was a sunny Sunday and Gloria went to her living room to watch TV. Right at that moment her mum who was also watching the TV program called "Violette", helped her to recognise her dream:, which was to sing.
The next day Gloria told her teacher the news and she congratulated her and encouraged her to fight for her dream.
THE END
Share this short story for kids with your friends on Facebook, Google +, or Twitter with the buttons you'll find at the end of the story. Thank you!