THE DOVE AND THE SOLDIER
Short Story written by: Paky
Alex was a soldier who lived far away from home. He had been to a military academy and now lived in the capital of a country as a soldier.
One rainy and windy winter day, Alex went out for a walk for some fresh air and to see the rain. He was walking through the park when he saw a little dove trying to fly, but couldn't.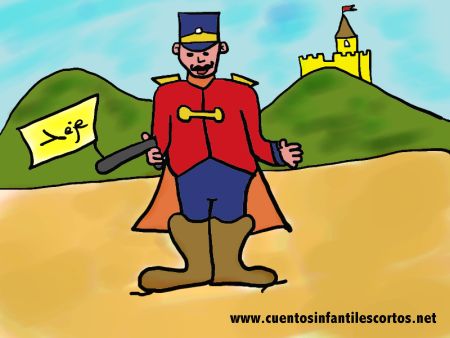 Alex watched her and saw that she had wounded her wing, and was wet and trembling.
Alex loved animals, so he couldn't leave the little dove there alone so sick, and so he took her to a vet near the barracks where the dove was treated.
The injury to the dove's wing healed but she still could not fly. So Alex decided to take her to the barracks with him and take care of her.
And that´s how Candy, the little dove, got well again in the barracks, and became the barracks' mascot and lived there happily forever.
THE END
Share this short story for kids with your friends on Facebook, Google +, or Twitter with the buttons you'll find at the end of the story. Thank you!