THE FRIEND OF THE VEGETABLES
Short Story written by: Cecijorgesofi.
- "Who takes care of the garden vegetables the same or more than George, the farmer?"
Our dear scarecrow; he was very good. Sophie and her mom made it with her dad´s old clothes. They put him a brown hat which had a yellow feather, a violet shirt and black trousers, he looked lovely.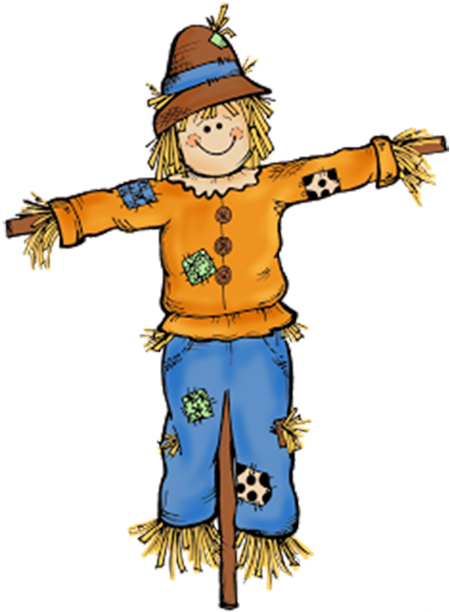 From far, he looked like a real person, because he also had a wig and glasses. But the most important was that he was fulfilling his function. Because if the scarecrow was not there, all the birds, even Lily bird, who was Sophie's friend, would eat all the seeds every time that george seeded, and the vegetable would never grow.
The scarecrow did his duty every day, protecting the harvest of the family. That is why the whole family loved him that much, because he was always taking care of the field, and he always made the others happy with his smile and his good mood. The scarecrow always saw the good side of things, was very optimistic.
THE END
Share this short story for kids with your friends on Facebook, Google +, or Twitter with the buttons you'll find at the end of the story. Thank you!