THE LITTLE ANT´S STORY
Short Story written by: Mariana Morales.
Once upon a time, there was a hard-working ant called Lucy. She was living alone in the ant´s nest, which was on a path.
The ant always went out to take some leaves, walking a long way to a tree to cut the leaves and bring them back to her ant´s nest.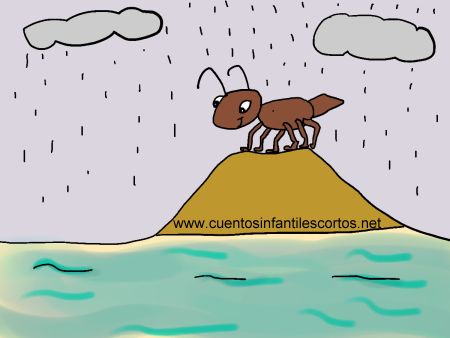 But one day, a woodcutter felled the tree and the Lucy was left without leaves, and was hungry.
Lucy began to cry, but another little ant called Melissa, who had lots of leaves, shared her food with her. Then they began to talk:
"Have these leaves and stop crying" – said Melissa.
"Thank you my friend, if something happens to you, I will help you too"
From that day on, they ate together everyday, shared their food and became very good friends forever.
THE END
Share this short story for kids with your friends on Facebook, Google +, or Twitter with the buttons you'll find at the end of the story. Thank you!