POP, THE WITCH AND ROCKY, THE KID
Short Story for Kids written by: Yiseth Alejandra Suarez (11 years old).
Once upon a time, there was a witch who really liked pop music and rock music, that is the reason why she was called Pop.
One day, she met a kid, but she was dancing and listening rock music. The kid was also dancing, and the witch asked him: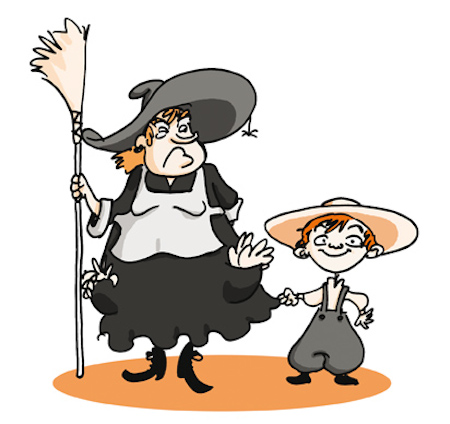 - "Hey kid, do you like Rock music?"
And the kid said:
– "Yes! I like it so much that is why my name is Rocky".
Pop, the witch was surprised, and said:
-"Me too! This is my name because I really like pop music and rock music".
They continued dancing, suddenly, Rocky´s hands became bigger, and Pop´s feet became bigger. Rocky said:
– Pop!, Your feet are bigger!"
And Pop said to Rocky:
– "Rocky! your hands are bigger!"
They were very surprised, but continued dancing forgeting what happened. And became very good friends forever.
THE END
Share this short story for kids with your friends on Facebook, Google +, or Twitter with the buttons you'll find at the end of the story. Thank you!