THE FOUR-EYED DOG AND HIS FRIENDS
Short Story written by: Sauleth Padilla
Wally was a dog who had four eyes and lived on "Four-eyes bamboo planet".
It was a very dirty planet, and Wally wanted to change that He wanted the planet to be clean so he talked to his friends and asked them to clean the planet, otherwise the planet would disappear.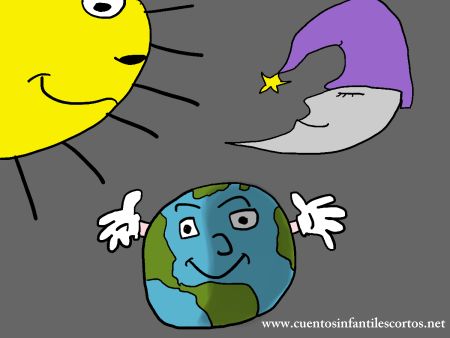 Three of them agreed with him, but the others didn´t understand what Wally was talking about They thought that it wasn't necessary to clean their planet.
"It´s very important to take care of the environment and the planet" – Wally said.
So they all joined in his cleaning project and discovered that little by little the planet looked better. The air was fresher than before, nature started to grow back, people looked happier and animals felt better.
That´s how "Four-eyes bamboo planet" came to have a healthy environment and healthy inhabitants and it never disappeared.
THE END
Share this short story for kids with your friends on Facebook, Google +, or Twitter with the buttons you'll find at the end of the story. Thank you!