THE HAM SANDWICH AT THE BEACH
Once upon a time, there was a ham sandwich called Sandy, who was taken to the beach in a bag every summer. But Sandy was fed up because every time she went she would get covered in sand, particularly when there was a lot of wind. Not even bags could prevent it from happening.
The ham sandwich usually went to the beach with her friend the tomato, who also thought the same thing – the beach was disgusting!
One day, a little girl realised that the ham sandwich and the tomato were suffering from all the sand and said to her parents: "Mum, dad, don't you see that every time you bring sandwiches and tomatoes to the beach, they get filled with sand? It's our food and it deserves respect!"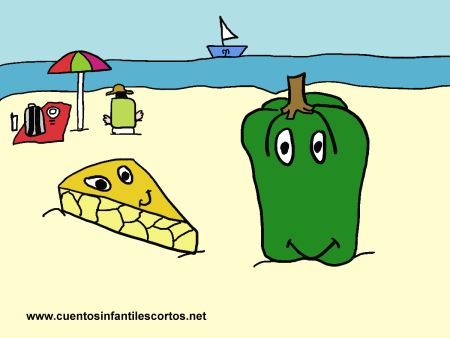 To the family's complete astonishment, the ham sandwich suddenly began to talk and said: "Parents, you should be proud of your daughter. She is able to put herself in someone else's shoes, and that's very important. I am food, so I deserve respect, and I especially don't need to have sand all over me!"