THE TRUCK DRIVER
Short Story written by: Sergio,  8 years old.
Once upon a time there was a very nice woman who used to help people find a job. One day a poor man called Anthony went to talk to her and to ask for help.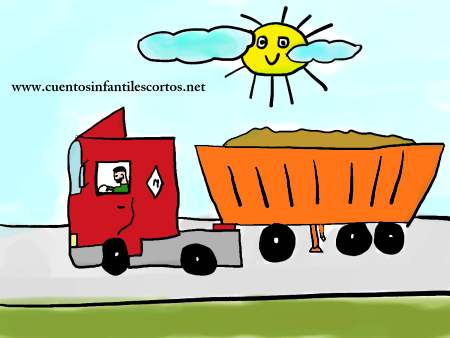 The good woman found him a job as a truck driver. Anthony was very happy with his new job.
After a short time, Anthony bought a house thanks to his new job and was very thankful to the wonderful woman.
THE END
Share this short story for kids with your friends on Facebook, Google +, or Twitter with the buttons you'll find at the end of the story. Thank you!