THE BEGGAR AND THE DOG FROM OXFORD STREET
Bobby was a dog that lived in Oxford Street in London. He had always lived there, ever since his Master had died in a motorbike accident in that same street.
Recently he had been spending his time with a beggar. The beggar loved Bobby very much and they used to have lunch and play together.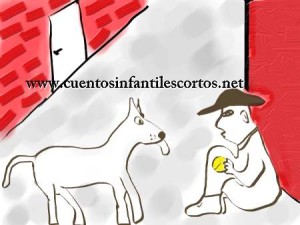 But the beggar changed. He started to buy alcoholic drink with the only money he had, and his behaviour started to change. Bobby noticed that his friend was different and wondered why.