PETER AND THE WOLF
Once upon a time, there was a little Shepherd who lived in a town near the woods. His name was Peter, and he always took of his flock.
He was often bored and alone on the field and he used to play alone and invented many games to entertain himself. One time he had an idea to have fun at the expense of his neighbours.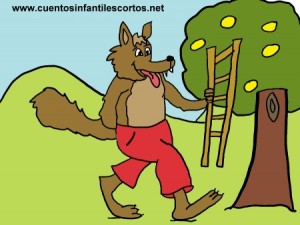 One day, Peter started to shout –"Help, help! the wolf is coming!"- The alarmed neighbours ran out to help him but they just found Peter laughing at them -"Ha, ha, ha, You are so silly, I was joking!". The neighbours were really angry and went back home.