THE TALKING CAR (Second part)
New Short Story for Kids written by: Maria de los Angeles Morales Dominguez.
Click here to read: THE TALKING CAR (First part)
When John arrived home, he went to introduce his new friends to the car, but was so disappointed when none of the toys spoke.
-"What´s wrong? they´re not talking" – John said.
-"It´s normal, the toy fairy has not touched them with her magic wand. Call her", said the car.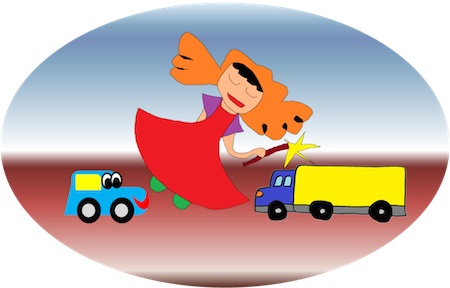 – "And, how do we do that?" – asked John.
– "Very easily, you just say the magic words, which are: toot, toot, toot, run run run, beep, beep, toy fairy…please appear now!", said the car.