TWO FRIENDS´ SECRET (SECOND PART)
New Short Story for Kids written by: Lucía Nante.
Click here to read: TWO FRIENDS´ SECRET (FIRST PART)
…..That day, the school year was advanced, Lola, Bibi and other children were playing in the park like they used to do the spring afternoons with nice temperature, before their mothers, fathers or grandparents eyes.
Just in a moment, when the other kids in the park were distracted with the games of the park, Lola took Bibi´s hand and said: "Come with me, Bibi. I have to show you something".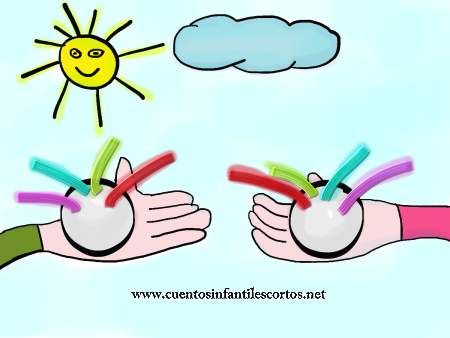 They ran to a bench where Bibi sat anxiously. Lola put a hand inside one of her pockets carefully, and Bibi looked anxious. "What do you have in your pocket?" – asked her nervous.