THE SNAKE AND THE SWORD
In the Snake kingdom, when a snake wants to get to be a prince they have to fulfill two requirements. The first one is to be over eighteen and the second is to swallow a Samurai sword.
Snaky was the youngest snake in the kingdom, but she was also the brightest.
Snaky wanted to participate in the prince competition, but she was too young and nobody would let her.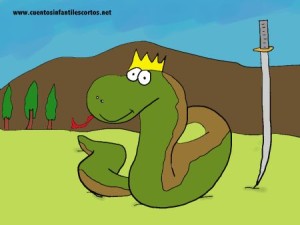 As every year, lots of snakes participated in the competition to be prince . They all tried to eat the sword but none of them could do it.