WILLY THE STUTTERER BEAR
Willy the bear lived in a beautiful place in the middle of a mountain range full of green fields that nobody knew about.
He was very lucky, as this beautiful place was all for him, and he could eat everything he wanted, so actually he was a very big bear.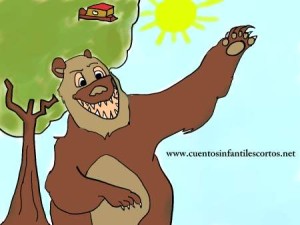 One day when he woke up found out something devastating. Some of the trees had died!
"What has happened to you?"- said Willy with tears in his eyes.