ALLEGRA
Allegra was born in May in Cuernavaca, a city full of brightly coloured flowers.  The weather in Cuernavaca was so pleasant, the grass so green and shiny, and the flowers so colourful that the city was known as the City of Never-Ending Spring.
As Allegra grew, she became friends with Nico and Frida, a little boy and girl from her nursery.  Allegra enjoyed playing with her friends and she also she felt safe playing with them in the big classroom.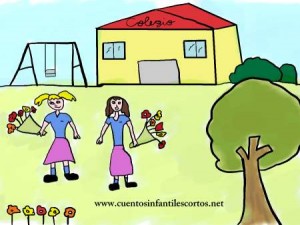 One morning, when Allegra arrived at school, she noticed that her friends were not there.  She was very sad.  She started to think that she would never find friends that loved her as much as Nico and Frida, and that made her scared.