THE CAMELS OF THE THREE WISE KINGS
At Christmas The Three Wise Kings follow a star to Bethlehem where Jesus was born.
They have to arrive at Bethlehem on the sixth of January to present their gifts to the child.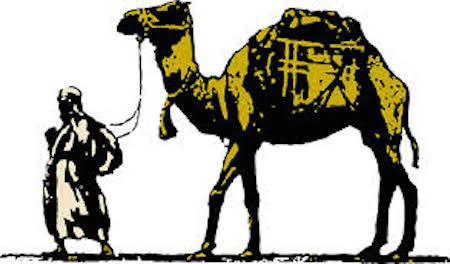 One year Melchior´s camel was very tired. He didn´t want to walk any more because the gold he was carrying was heavier than the incense and the myrrh.
Balthazar´s camel also complained. He said that the smell of the incense was very strong and didn't make him feel at all well.
Then, Gaspar´s camel said: "Well, I don´t have any problem arrying the myrrh, so we should share the load out".
That is how the camels reached an agreement and enjoyed their trip to Bethlehem with the Three Wise Kings
THE END
The moral of the story: We have to co-operate with the rest, equality is the basis of friendship and life.
Share this short story for kids with your friends on Facebook, Google +, or Twitter with the buttons you'll find at the end of the story. Thank you! Stories for kids written by: www.shortstories.net (a pseudonym).