THE CURSED INFANT
Once upon a time there was a prince living in a kingdom with his parents the King and the Queen. He was known as "The infant"
He was 8 years old, and nobody in the village wanted him to become the prince because they all said that he was cursed.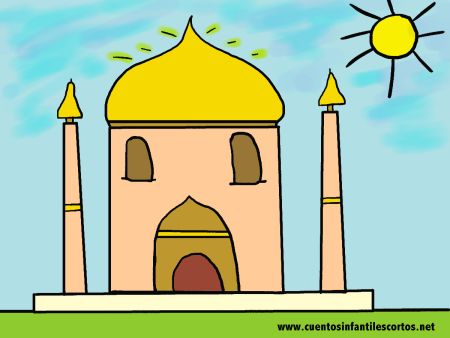 One day he asked his father: " Why do people say I´m cursed?"
The King told him that a witch had said it when he was a baby, and although it was a lie, some people had believed her.
The infant was very sad, and his father decided to teach a lesson to those people to make his son feel happier.
One night he went to the prince´s room and gave him a black cape and a diadem with two horns and told him what to do and then waited.
The boy went out onto the balcony and said: "I am the devil, I have just eaten my parents, I will eat you too if you don´t obey me!"
The people in the kingdom were very scared, the prophecy of the witch was real, or that´s what they thought…
Those who liked gossip ran away from the kingdom, and the rest stayed in the village and lived happily forever in the kingdom.
The infant became the King some years later and all the citizens loved him.
THE END
Share this short story for kids with your friends on Facebook, Google +, or Twitter with the buttons you'll find at the end of the story. Thank you! Stories for kids written by: www.shortstories.net (a pseudonym).