NICK AND THE BAD MILK
There was a country where the inhabitants always had cow´s milk for breakfast until some Kids from that country began to develop allergies from drinking cow´s milk.
Their parents investigated where the allergy was coming from and discovered that a milk component called lactose could be the reason for all those allergies.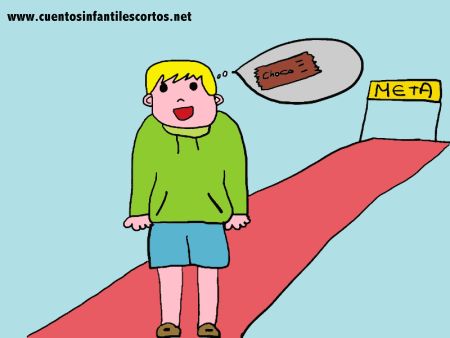 The children began to have other drinks for breakfast, such as juices or soya drinks, but they still had allergies.
After weeks of investigation, they discovered that packaged food also contained lactose to better preserve it, so the children had been consuming lactose without even knowing it.
Nick was one of the lactose allergic kids, and he decided to act. He began by writing about his allergy on the internet and complained about packaged food. After a few months writing, he got what he wanted, and lactose was forbidden in packaged food in his country.
THE END
Share this short story for kids with your friends on Facebook, Google +, or Twitter with the buttons you'll find at the end of the story. Thank you! Stories for kids written by: www.shortstories.net (a pseudonym).