SOYA BEAN FIELD
There was a little town in where all the inhabitants were peasants. Their job was to cultivate the land and collect the cereal grain.
Peter, one of the peasants, was tired of growing wheat because he was not earning enough money to live on.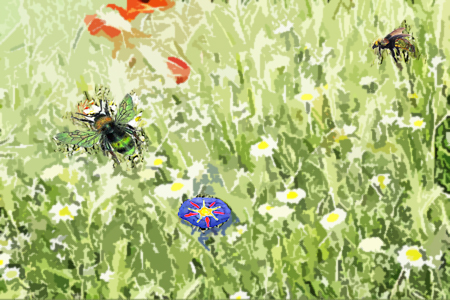 One day he was in the supermarket and something caught his attention, it was Soya milk. What is that for? – he wondered.
After investigatiing, he discovered that there are some people who are allergic to lactose and they drink soya milk instead of cow's milk and this gave him an idea.
When he told his neighbours they mocked his idea and continued working on their wheat crop, but Peter decided to change crops.
He began to cultivate soybeans, and earned much more money with his first harvest than the other peasants did growing wheat.
Peter became the richest man in his town, just because he had fought for what he believed in.
THE END
Share this short story for kids with your friends on Facebook, Google +, or Twitter with the buttons you'll find at the end of the story. Thank you! Stories for kids written by: www.shortstories.net (a pseudonym).