JOSHI RABBIT
In a faraway valley lived a family of owls. The parents were Julia and Josh and they had two children, Peter and Joshi.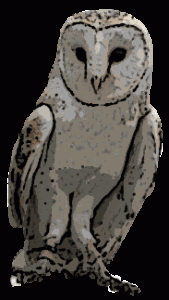 Peter and Joshi got along very well. They were always playing, flying around the forest and hunting mice together.
One day Peter and Joshi went to hunt snakes with their parents Julia and Josh. When they were near the area where the snakes lived their father advised them: "Now you have to be really quiet and move stealthily".
But something unexpected happened, while Peter was playing with his brother he tripped him up causing him to fall out of the tree. Joshi then flew away and disappeared in the forest.
His family were really worried. They looked for Joshi everywhere. Suddenly he came out of the forest carrying a rabbit and a snake.
Joshi had hunted on his own, and from that day on he was known as Joshi Rabbit, because he could hunt snakes and rabbits.
THE END.
Share this short story for kids with your friends on Facebook, Google +, or Twitter with the buttons you'll find at the beginning or end of the story. Thank you! Stories for kids written by: www.shortstories.net (a pseudonym).