LILY, THE LITTLE STORK
Once upon a time there was a little stork called Lily who lived in a bell tower in a small town in Spain.
The town had lots of storks, and was known as the town with the most storks in the world.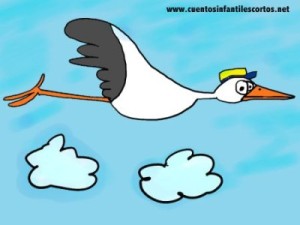 Lily had lots of friends and often played with them, but what she most liked to do was to take care of her town. Every half an hour, Lily would fly around and watch everything that was going on.