MARIA'S RAG DOLL
Mery was a five year old girl who only had two worries, her parents and her rag doll.
She really loved her rag doll, so much so that she needed to have it with her at every moment.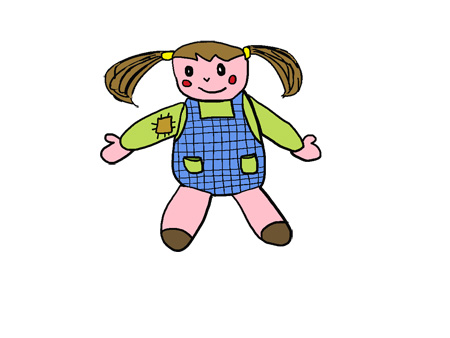 The rag doll was very old, as it had been her mother´s when she was little, and she had given the doll to Mery for her last birthday. The doll had torn clothes and one eye was coming unstitched.
When Mery´s mom saw the poor state of the rag doll she threw it into the bin and thought she would buy a new one for her daughter.
But Mery discovered her doll and took it out of the bin. Then she ran directly to her room and began to cry, hugging her baby doll.
Her parents tried to speak to her, but she was so fed up that she didn´t want to talk to them.
After a while, she took a needle and a thread and began sewing the rag doll, then she washed it in the bath until the doll looked like new.
Then she showed it to her parents:
"Mum, Dad, I forgive you, but please understand that my old doll is more important to me than fifty new ones"
THE END
Share this short story for kids with your friends on Facebook, Google +, or Twitter with the buttons you'll find at the end of the story. Thank you! Stories for kids written by: www.shortstories.net (a pseudonym).