THAT IS MINE… THAT IS MINE
There were two brothers who got along very well except when a new toy or any curious object appeared, when this happened, the two brothers would start to argue.
"Don´t argue the toy is ours!" – their parents would say tired of their bickering.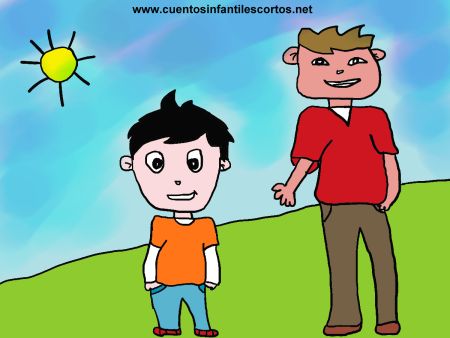 When their parents bought a nutcracker to eat nuts at night, the two boys wanted to use it. They fought so much over the nutcracker that one of them got his hands caught in it, and then it fell on his brother's foot.
Both started crying and their parents said: "That has happened because of your selfishness. I hope you two have learnt your lesson" – and they had.
They had learnt to share their toys and things and to not argue over every single thing.
THE END
Share this short story for kids with your friends on Facebook, Google +, or Twitter with the buttons you'll find at the end of the story. Thank you! Stories for kids written by: www.shortstories.net (a pseudonym).