EDUCATIONAL GAMES
Lena was an 8-year old girl who loved to watch TV after school.
Her mother always said to her – "Please Lena, stop watching TV or you'll go scatterbrained".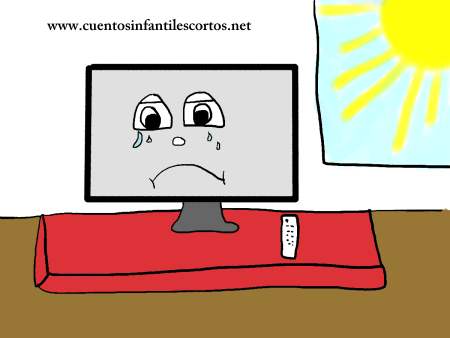 But Lena ignored her mother and kept watching TV every day after class.
She not only liked cartoons, she also liked gossip tv programs, where people shouted at each other.
After some time Lena´s mother realised that her daughter was becoming more absent minded. Even her teachers in school noticed it.
One day Lena was watching tv when a little hamster came up to talk to her: "You should not watch TV, it is not good for your education. I have a surprise for you".
The little hamster gave her lots of educational stuff to learn and play, such as educational games and toys.
Lena liked the games so much that she never watched TV again after school and enjoyed playing with her educational games.
THE END
Share this short story for kids with your friends on Facebook, Google +, or Twitter with the buttons you'll find at the end of the story. Thank you! Stories for kids written by: www.shortstories.net (a pseudonym).